July 2019
Hello everyone,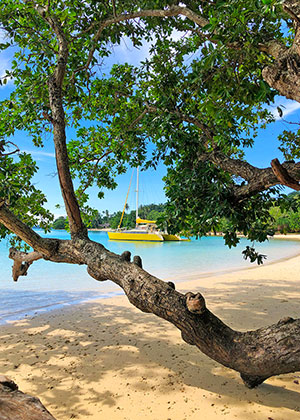 A short diary of (the beginning of) a cruise in Vanuatu
Moored on the evening of May 31st at the "Waterfront" of Port Vila, I have already communicated to you my reminiscence of Papeete in the 70s; a sensation confirmed by my friend Eric Laroche, creator formerly of Océane Productions, whose many Polynesian music are featured in our films on Polynesia, such as those of Bobby Holcomb or Fenua; Eric has been living in Vanuatu for over ten years. Another friendly meeting, Louis Arsac, the diplomat who represents France in what was once a "Franco-British condominium": here one never knows whether to speak to people in English or French ... the "Bislamar" is the most spoken language; I will teach you a few sentences of this picturesque regional dialect when I know it better.



The next day, I discover the market; not as spectacular as that of Papeete, but an incredible richness, charming... and cheap, here the average pile of fruits or vegetables sells for 100 Vatu, or 0.80 euro! Not to displease me, the waterfront also has many small restaurants, cafés, and lots of massage parlors, welcome because, as I sang in a couplet of my hit ?les Elucubrations? that was never published " for years to come I have all I need, a flowered shirt and a lumbago "

After one week in Vila, I take to sea all the same again, rounding among rough seas the east coast of the island of Efate, to discover the absolute calm of Port Havannah; the only fault of taste of the place is the wreck of a huge luxury sailboat stranded on a beach and abandoned for dubious reasons.




A short crossing, a night in an anchorage of the island of Epi, and I reach a small group of islands with a mysterious name, the Maskelyne Islands (no relation I think with the mescaline of hallucinogenic cactus). Here, on the island of Malekula, in 1995, cruising on the big sailing ship Club Med two, we were welcomed by the songs and the dances of the Small Nambas natives.

Some other stops in Malekula, and then begins the serious stuffr, the beauty of the bays of Palikulo and especially Surunda,perfect shelters on the island of Espiritu Santo (yes, this message comes to you from the Holy Spirit!). I moored there for a moment at a pretty pontoon to stock up with water; the city of Luganville is only five minutes by taxi, the market is rvrn more picturesque.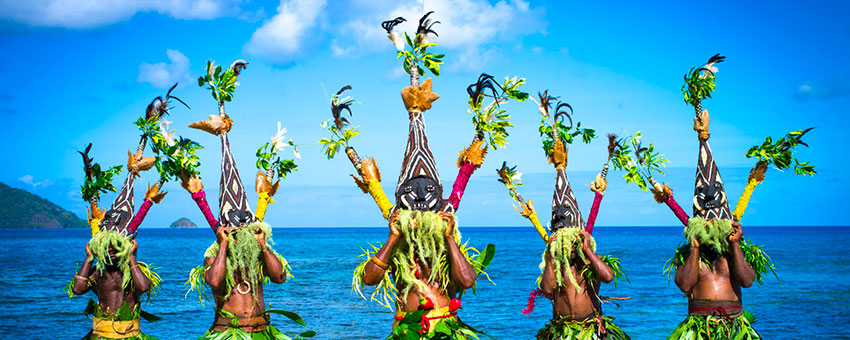 The month of July will soon lead me to other bays in Santo, including a renowned "Champagne Beach", and to the island of Vanua Lava, whose twin waterfalls are famous. After that ? We'll see !
Good July everyone !
Antoine
---
Previous letter | Next letter